Hi,
I've been working on getting segmentation data from Webots for our vision system but have reached a problem. The cameras do not seem to be able to detect anything past the netting of the goals, as seen in the below image.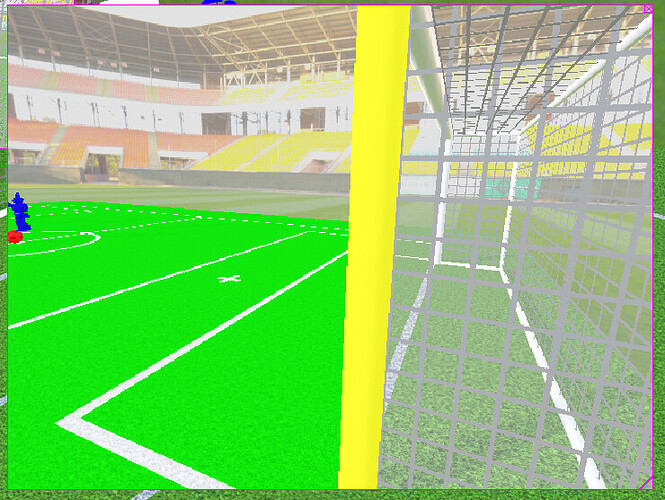 I tried setting occlusion to FALSE since it sounded like what I want but there was no change.
Is it possible to detect objects through transparent or semi-transparent objects in Webots?